#AYearOfBuses 261: Goldline Express Belfast – Enniskillen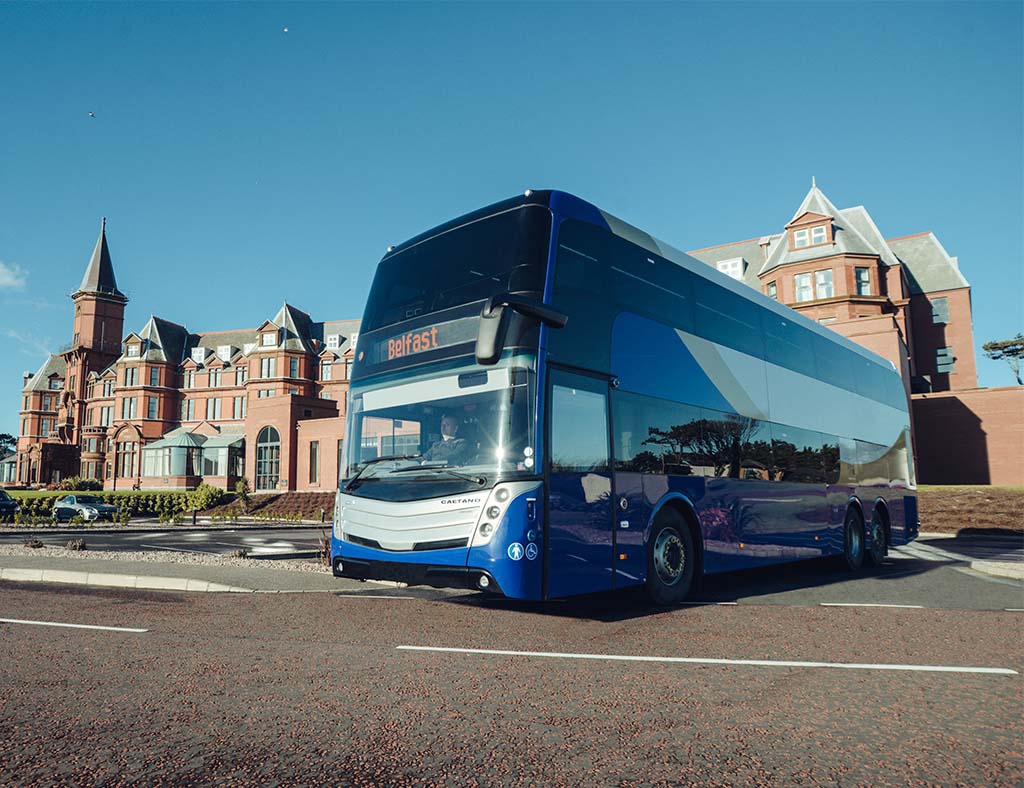 In only our second venture over to Northern Ireland on #AYearOfBuses, we're off to the capital to check out one of the city's Goldine routes.
Translink's Goldline 261 links the picturesque riverside town of Enniskillen, County Fermanagh, with Dungannon and Belfast's Europa Buscentre. Enniskillen, on the banks of the River Erne, is home to the spectacular Enniskillen Castle, built almost 600 years ago by the ruling Gaelic Maguires and now housing the Fermanagh County Museum.
One of the many interurban coach routes criss-crossing the island of Ireland, the 261 occasionally sees big, beasty Caetano Invictus-bodied double decker tri-axle Scanias allocated, making this route a 'must do' on your next trip to Northern Ireland!